DATES
Der aus Spanien stammende Latin-Pop Singer Nicolas Lorenzo, gibt sein Solo-Debüt. Groovige Latino-Rhythmen und eine sanfte und unverwechselbare Stimme entführen Sie auf eine abenteuerliche Reise durch das Leben des charmanten und charismatischen Künstlers. Erleben Sie das berauschende Lebensgefühl Spaniens und genießen Sie ein temperamentvolles Programm, das pures Sommer-Feeling verspricht!
MUSIC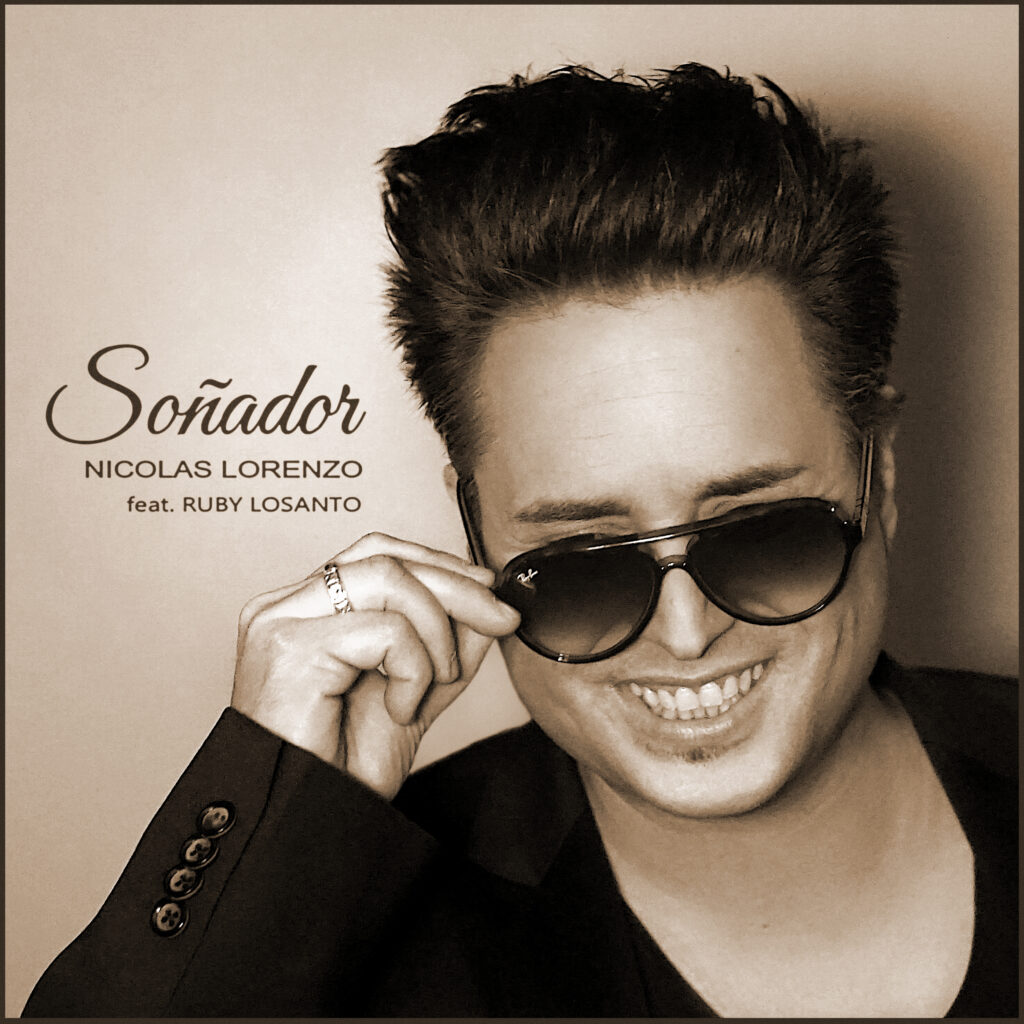 VIDEOS
PICS
BIO
Nicolas Lorenzo spent two years of his childhood in a small village near Cordoba in southern Spain. There he grew up surrounded by flamenco, sevillanas and buleria. At the age of 6 he came back to Germany, he missed his homeland and friends very much, in order to distract himself from them, he heard and sang the songs of his Spanish idols every day.
In his youth he was shaped by Latino & RnB artists of the 80s and 90s. During this time he wrote his first own songs. In 1997 he was signed for a Boyband with a local producer in Stuttgart. They produced an EP with 6 songs, most of which were written by Nicolas Lorenzo. Due to discrepancies, the project was terminated shortly before a deal with ZYX.
Since there seemed to be no progress either musically or privately, Nicolas Lorenzo, in search of his roots, signed up as a soldier in Spain from 2003 to 2005. In his spare time he took singing lessons at a renowned music school in Madrid.
After regressing back to Germany he met his old bandpartner and friend Max Play in late 2009, and they started again to work on new and old songs. In 2011 he released a remake of his 1997 song "Puerto Rico" with R8 Choiz. In 2013 he founded the band Crossed Side with his long-time friend Max Play. They first released 2 singles "SDHB", "Hands Up" and in 2017 their first studio album "# SELBSTGEM8". Since then they have been working on another album "#NGG".
In early 2019, Nicolas was called by an old friend to perform with him and his Ruby Cifuente Band. He toured numerous festivals and street parties. In addition to Ruby Cifuente, he shared the stage with Lazara "Cachao" Lopez (Buena Vista Social Club) and among other latin musicians. At this time Nicolas felt that he was closer to his dream. But he was missing to bring out his own music.
In 2020 he started again to write Songs in his mother tongue and than he made the decision to turn into the carrer of a solo singer…